Cahriana Nelson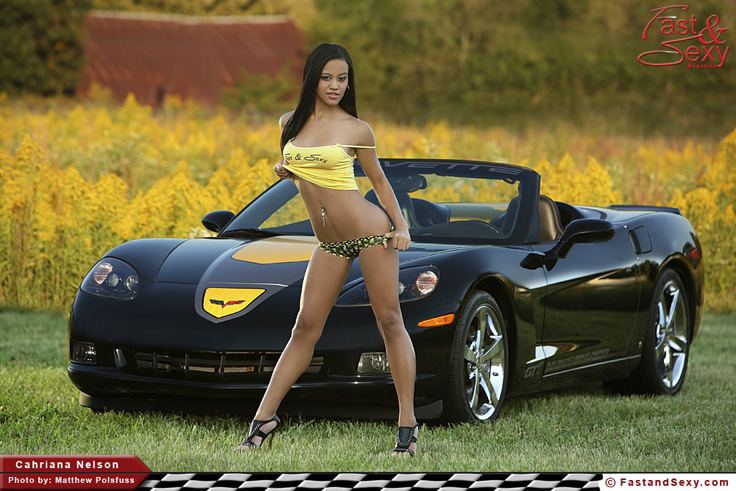 DOB: July 15
Hometown: Ellijay, GA
Accomplishments:
120 Pageant titles, Miss Teen GA 2007, Atlanta Idol!
Love to model. Go to the beach, 4 wheelers – not afraid to get dirty 🙂 Dancing, Spending time with people that mean the most, being sexy & Cars!!
Cahriana Nelson, who makes her home in Ellijay, GA, is an avid swimmer and dancer who enjoys just laying back and watching movies when she's not burning up the camera. She was discovered by Fast & Sexy Magazine and it's obvious she loves to show off her gorgeous curves with fast cars. Her tattoos consist of the word "Love" on her back in the shape of a heart with plans to add another on her panty line which states, "This too shall pass" – a motto she says is one she strives to live by. Her favorite color is bright blue and the car she loves the most is a Celica. She considers herself to be creative and outgoing without being shy about admitting she's "hot".
The only place you'll find her is on our website FastandSexy.com. We're proud to be the ones to bring this beauty to you and know you'll be grateful too. Take your time and look through her photo spread that will leave you on the edge of your seat wanting more!