Dany Anderson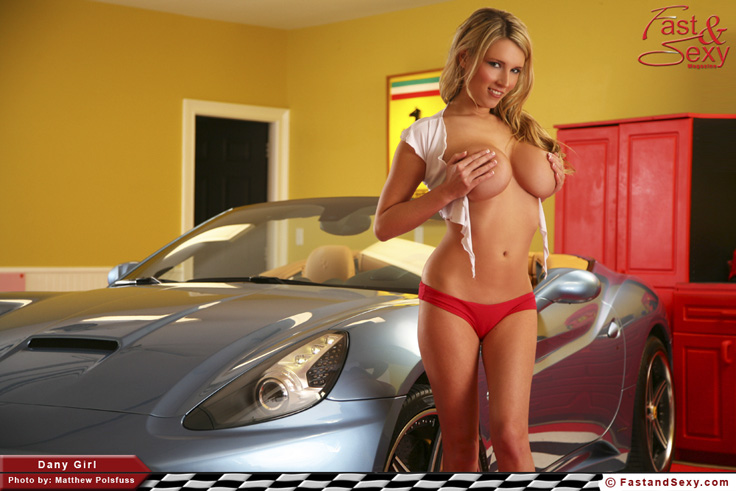 DOB: May 24
Hometown: Orange County, CA
Accomplishments:
Playboy, Fast & Sexy Magazine Cover
Football, Dance, Off Roading
This is your chance to enjoy TWO TOPLESS Californians….. the gorgeous Dany Anderson, nicknamed DANY GIRL from Orange County CA, and the new Ferrari California Custom Roadster! The six hot sexy sets that we have waiting for you….. are the FIRST-EVER PUBLISHED TOPLESS PHOTOS of DANY ANDERSON!!! You don't want to miss this hot vision of loveliness posing for you…. beautiful breasts….. and teasing you unmercifully as she slides her bikini bottom down!!!!! She's a guy's girl… loves football and off-roading ….YEAHHHHH!!!!!!