Erin Karleen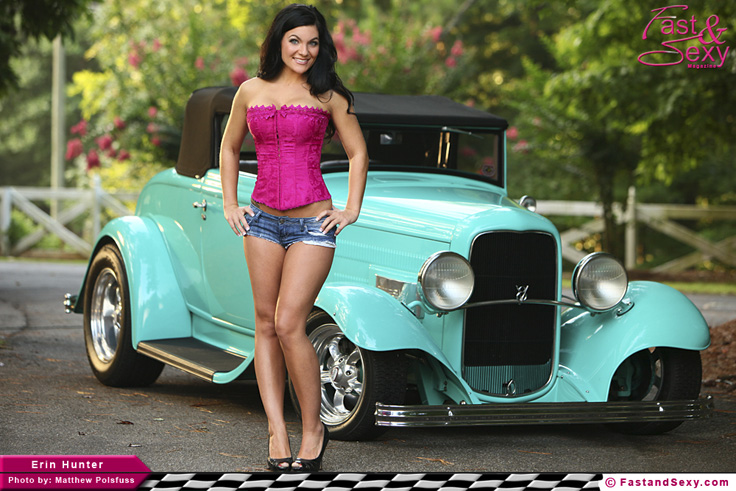 DOB: October 17
Hometown: Canton, GA
Accomplishments:
August Cover of Fast & Sexy Magazine
I am a photographer and model, so having experience on both sides of the camera really is an advantage. I am a mother to an amazing and beautiful daughter and she is my world!
Erin, a native of Canton, GA, is a Fast & Sexy favorite for good reason! With sparkling eyes, striking dark hair and a brilliant smile Erin is a gal you won't forget. She's a huge fan of cars and says her favorite is the new Corvette. Her goal in life is to make modeling her full time job and become a household name. We don't doubt from these photos that her dream will soon become a reality! A few of her passions are running, horseback riding, and her most important – being a great mommy. When asked about her personality Erin said that she's outgoing, smart, and assertive. She's quick to let the world know that she's not one to be walked over. There's talent, brains, and curves that won't quit with this young lady. She's got it all…and she's single gentlemen!