Katie Ridings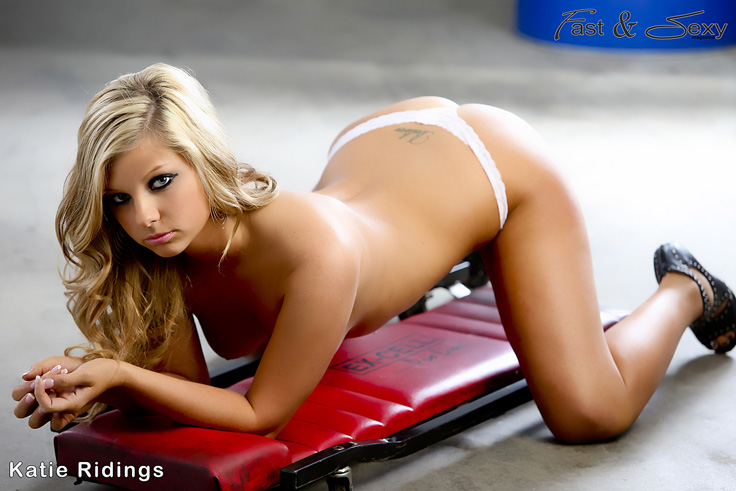 DOB: September 16
Hometown: Overland Park, Kansas
Accomplishments:
Editor in Chief of the yearbook in high school, Hooters girl of the month for Canton, GA
Dancing, Shopping, hanging out with friends and partying. Taking pictures and being in them.
Katie Ridings is a newcomer to the modeling scene, but it's obvious with just at glance at her photos that her future is bright! Fast & Sexy is proud to the first to bring Katie to the public and let her curves speak for themselves. Originally from Overland Park, Kansas, Katie has moved to Atlanta, Georgia to light up the South sky! She's making mouths water every day as she works at Hooters and does the same here in this shop scene for fans of Fast & Sexy. These topless and nude photos will melt the hardest heart. Her eyes are like those a man could get lost in. This is Katie's first photo shoot and Fast & Sexy brings you the brilliant results. Buy today and have the whole photo package in your collection. No one else will be able to give you hauntingly gorgeous pictures like these. Make the move today and bring Katie's debut home now!