Kayla Love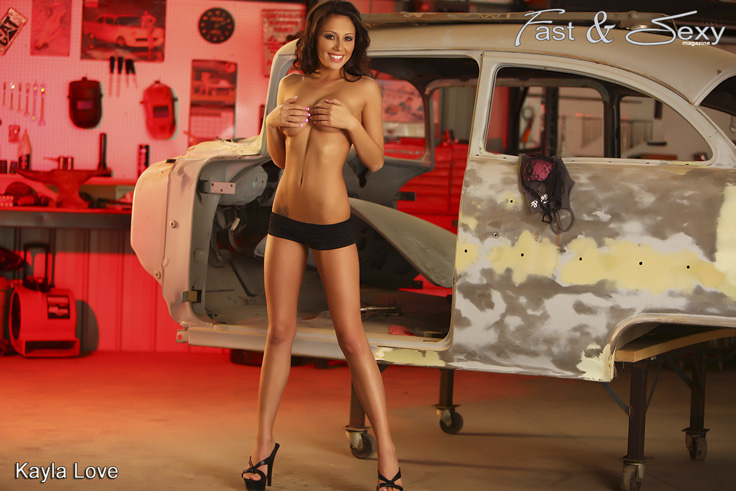 DOB: April 9
Hometown: Brick, NJ
Accomplishments:
Playboy Special Editions: Wet & Wild, Lingerie, and Vixen
Love out doors type stuff, going to concerts, skydiving, going to clubs and hanging out with friends.
The breathtaking Kayla Love, originally from Brick, New Jersey, is here at Fast & Sexy in a photoset that will leave you wanting more! When asked about her experience shooting with F&S, Kayla said that it was incredible, so much fun and something she would love to do again. She describes herself as a natural born leader, full of energy, outgoing and easy to talk to. If you think that her dark curls, enchanting eyes and knock out curves are all there is to this hottie, you're mistaken. To add to her appeal Kayla admits that she's not a girlie-girl but has a passion for cars, basketball and football. What else could a man wish for!? She adores a black Ferrari and has a Yorkie named Princess that's the light of her life. Her goal in life is to make sure she becomes a household name. Kayla Love is a gal with brains, sex appeal and determination that can't be matched. This is one sexy gal for the record books!