Lacey Alexandra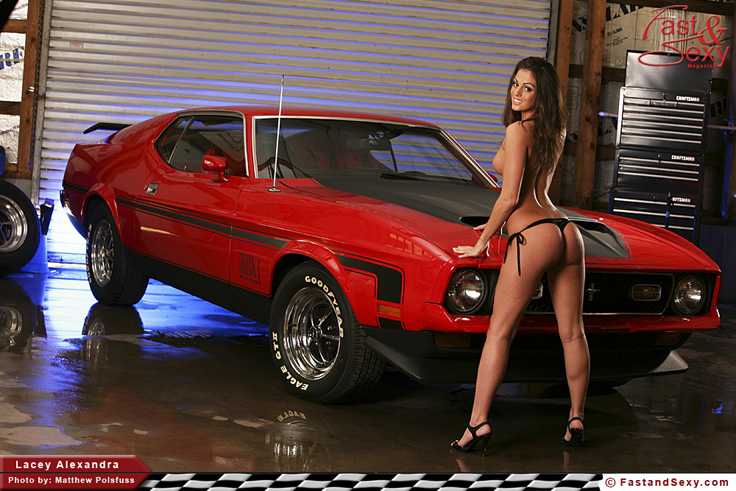 DOB: September 3
Hometown: Ocala, FL
Accomplishments:
Front Cover of Easy Rider October 2009, Playboy Model 2008
Dancing, Shopping, Modeling
Lacey is one of our newer models that you may have seen in Playboy's "All Naturals" special edition – or maybe on the front cover of Easy Rider – but you're gonna see MORE of Lacey right here on Fast & Sexy!!! She's a Floridian now living in Central Florida, and we shot her NATURAL BEAUTY in beautiful North Georgia – as she posed with our souped up '69 Ford Fairlane Cobra Jet (TOPLESS of course)…. Our Mustang Mach I (TOPLESS and a barely-there string bottom)…… as well as our classic '54 Chevy Bel Air while showing her ALL-NATURAL ALL-NUDE GORGEOUS BODY!!! ….and ohhhhh what a hottie body she is!!! You're gonna love Lacey Alexandra just as much as we do…… NATURALLY!!!!!!