Rebecca Watts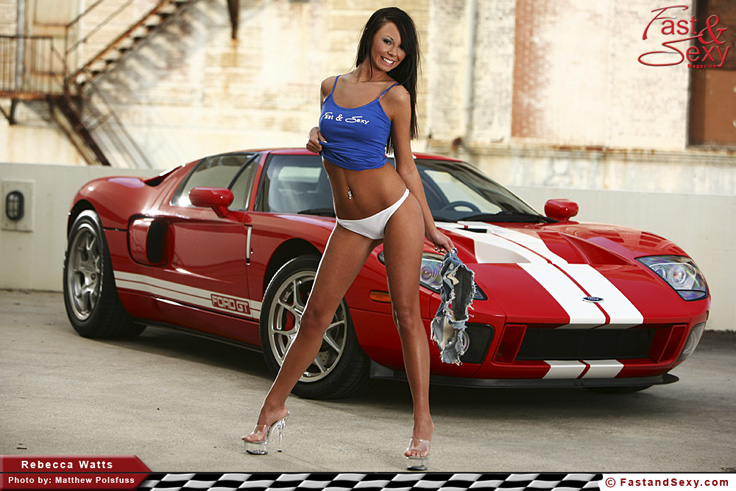 DOB: July 19
Hometown: Dawsonville, GA
Accomplishments:
Fast & Sexy Magazine
Pageants
Shooterfoto – Magazine
Rebecca Watts, a native of Dawsonville, Georgia, is a tanned vixen with curves that just won't quit! With years of experience in the modeling business, Rebecca brings that talent here for the fans of Fast & Sexy. With her long, dark hair and brilliant smile we're sure you'll agree that her timeless look and athletic figure will soon make her a household name. You can see why she lives by the Coco Chanel quote – A girl should be two things: classy and fabulous! She is smokin' hot and breathes life into every photo whether she's alone or with another Fast & Sexy babe. (Just check out her photosets with Becca Brantley!) Rebecca is dedicated to her art and says that she always brings 150% to everything she does. She loves to meet new people and makes friends everywhere she goes. See why Rebecca Watts is so popular here in these topless pictures from Fast & Sexy. Buy all her photosets today!