Riannon Elizabeth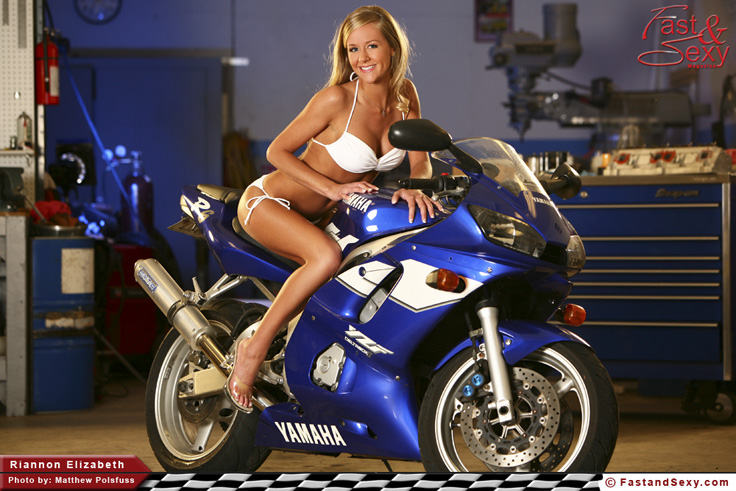 DOB: January 16
Hometown: Huntsville, AL
Accomplishments:
BSN from Auburn University. Just finished second degree in Health Scudies
FISHING! Collect guns, dancing, smiling! Anything outside. LOVE concerts and live music anywhere. Hawks basketball, NASCAR!
Believe it when we say…Riannon does it ALL!!! She's from Bama, has 2 degrees in the medical field, and is a nurse (you feeling sick already?) She loves fishing, NASCAR (she's a Chevvy fan), Jack Daniels/Crown, a classic rock girl, loves RIDING 😉 & wants a Harley, loves guns (especially handguns- so don't mess with her unless she invites you closer – cause she's a sharp shot), has a couple of tats and wants another (wait till you see her fav)! She admits she gets hit-on by a LOT of girls…but says she hasn't dated a girl….YET (we bet it won't be long, though). Riannon is featured in our Apr/May Fast & Sexy print, as well as several photosets online. You'll LOVE the series of her in various stages of the re-build of a '65 Chevelle! HOT!!!