Sara Jean Underwood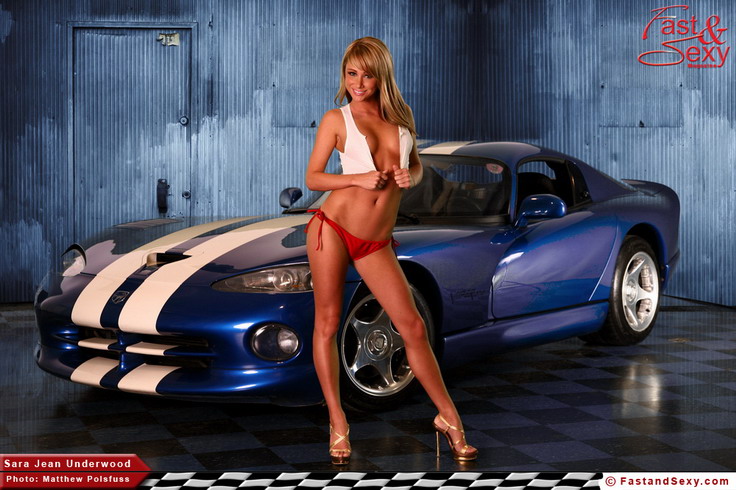 DOB: March 26
Hometown: Portland, Oregon
Accomplishments:
Playboy Playmate July 2006
Playmate of the Year 2007
Appeared in the movies The House Bunny and Miss March
I love country music and more importantly Garth Brooks. I have the best parents in world, they are so amazing that I feel undeserving most of the time. I have great friends that I hold close to my heart, although I don't have that many, it is only because I strive for quality not quantity. School is another big part of my life. I will be returning to Oregon State University in the fall and have about four classes left. Some things that I hate: semi-trucks, spiders, heights, close-minded people that think they know it all, cooking, and when people drink dairy right after waking up in the morning. Things that I love: Oregon, black labs, horror movies, camping, laying in the sun, shopping, being alone, sitting around and listening to sappy country love songs, horseback riding, and reality shows. Aaaaannndddd… thats all I have to say about that!
If there ever has been a sweet "girl next door," then Sarah Jean is one for sure! But she's sexy enough to have been a Playboy Playmate in July 2006 – named 2007 Playmate of the Year – and has appeared in two big screen feature films: "The House Bunny" and "Miss March". This Oregonian shows Fast & Sexy subscribers why she's so popular . . . as she poses her gorgeous shapely and toned body, alongside our Dodge Viper GTS. And if you haven't already melted from the heat of her photo series we've featured in Fast & Sexy, then her beautiful and sweet smile will finish you off! No, you didn't see THESE photos in Playboy – they're special for you, right here, right now!