Shannon Holly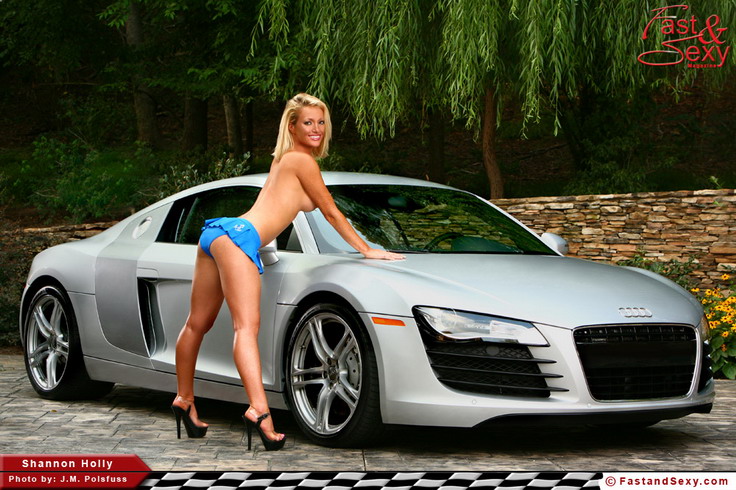 DOB: May 20
Hometown: Delaware - the 1st State :)
Accomplishments:
Voted #6 in Stuff Magazine's 101 Sexiest Women Online May 2006. Managed to stay alive for 26 years – and I think that's pretty damn impressive, ha ha, and living it to the fullest!
Working out, Traveling, Boating, Motorcycle Riding, Biker Rallys, Hot Cars, Riding 4 Wheelers, Hunting and Bass fishing
We think Shannon is the reason Delaware is known as "the FIRST state" . . . And when you look at her sexy photos, we think you'll agree . . . cause she's #1 with sooooo many guys and girls! In her own words, Shannon does it all: working out, traveling, boating, riding motorcycles, going to biker rallies, riding 4-wheelers, and most of all . . . She loves HOT CARS! That's why we did photoshoots with her alongside some of the hottest ever: a sexy Audi R8, a red Ford GT, a collector's Ford Mustang from the mid-sixties, and a 1996 yellow Corvette LT4. And by the way, all you guys & girls, Shannon likes hunting and bass fishing too.