Shannon Tate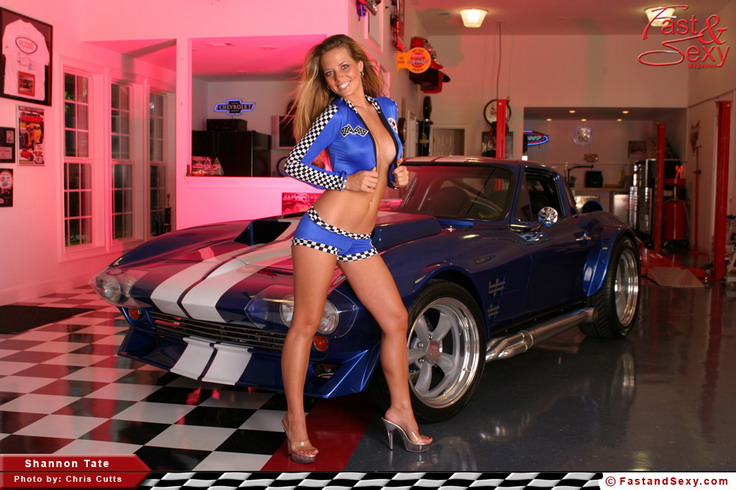 DOB: December 23
Hometown: Crawfordville, FL
Accomplishments:
Have modeled for many companies such as, Harley Davidson, Tsunami, Nioxon Hair, Wakeboard Magazine, CSI Miami, Leather bikini, Sailfish Boats, Hawaiin Tropic finalist, back cover of American Sportscar Calendar
Shannon Tate is a beauty to behold! This 24-year-old beauty currently resides in Orlando, Florida and says she's always up for a good time! She loves to travel and meet new people, considering herself fun and energetic. You can see that energy here at Fast and Sexy where we deliver you one-of-a-kind-photos! She's been seen in other magazines the likes of Playboy's Lingerie Magazine and on the cover of Model Magazine.
We here at Fast and Sexy feel lucky to have such a well-known name in the modeling business pose for these shots with a charisma that almost makes every red-blooded man forget the car behind her. Whether in a red bikini or racing-themed blue, barely-there attire, Shannon will make sure you never forget her! Take a minute and appreciate the professional, glowing style of Ms. Shannon Tate that you can only get here at FastandSexy.com!