Starr Sullivan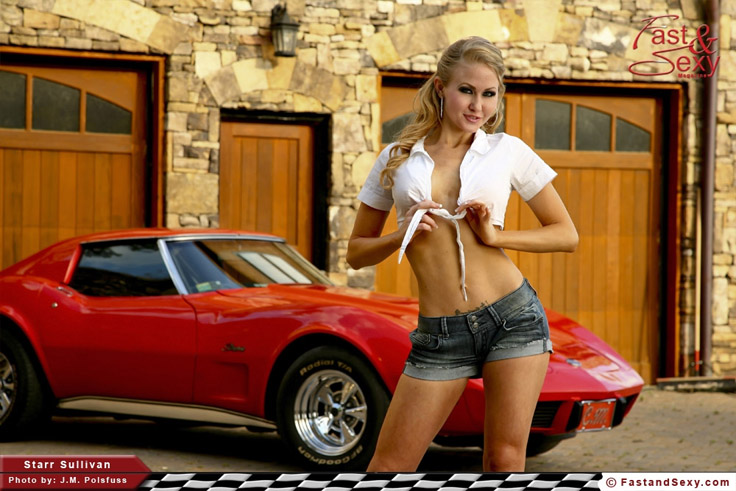 DOB: February 27
Hometown: Senoia, GA
Accomplishments:
Go-Go dancer in Rob Zombie's film, Halloween 2
Dancing, Fine Dining, Traveling!
Remember the GO-GO DANCER in "Halloween 2" ??? Well, we've got this gorgeous Georgia girl right here on Fast & Sexy … as she shot her FIRST TOPLESS PHOTOSHOOT … and followed it with more shoots…..posing with out '67 Corvette and our famous HOT red '75 Corvette, as well as her showing her riding skill on a Suzuki GSXR. STARR lives up to her name, as she bares her bod and proudly displays her several "star tats" !!!! BUT… you can NOT afford to miss Starr Sullivan's unbelievably sexy red hot video – as she dances …moving soooo sensuously….. undulating her wonderful hips & toned tummy… her sultry half-closed eyes, smiling………to the music of "ALL NIGHT LONG"!!! Ohhhh dear god…. Starr Sullivan is a naked dancing fantasy come true (ohhhh yeah…watch closely as she slowly slides down her teeny bottom…looks you in the eyes…. You'll feel like you're right there with her…. for sure!!!!