Tancy Marie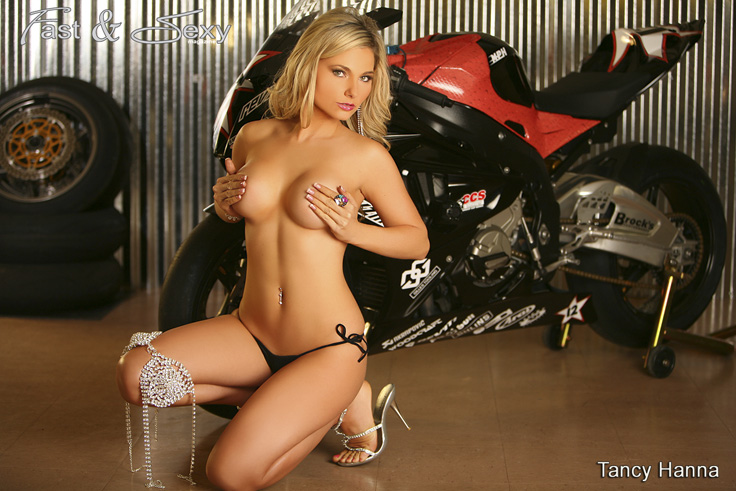 DOB: January 20
Hometown: South FL
Accomplishments:
Licensed Cosmetologist, Full time successful model, home owner for a decade.
Jet Skiing, traveling, shopping, modeling, and boating.
Tancy Marie, born in Texas but raised in the sunny state of Florida, says that her experience with Fast & Sexy was awesome! It was so much fun that Tancy can't wait to do it again. Once you see her nude pics with a sweet BMW Superbike, and then in her own shop scene, you'll see just how much she enjoyed herself! Her hobbies include jet skiing, modeling, traveling, and shopping. Tancy is also a fan of fast machines and said her favorite sports car is a Lamborghini. She doesn't have any tattoos because Tancy thinks smooth, naked skin is so much sexier than flesh covered with ink. She loves the music of Lil' Wayne and has seen the movie Legally Blonde more times than she can count. When F&S asked Tancy to describe herself in three words she said, determined, sexy and successful. Her favorite feature are her cat green eyes she says people just can't stop complimenting her on. With a sexy smile and gorgeous curves it's not hard to believe that Tancy gets hit on by both men and the ladies! Right now her dream is to pose for Playboy Magazine. Check out all Tancy Hanna's naked photos here at Fast & Sexy and buy them all today!